PUNARCHITH also engages in continuous research on themes and issues that are pertinent to rural India. To date the following research studies have been completed:
Other research in progress includes a study of the drought conditions in the district and an essay on 'Abandoned Land' that focuses on the significance of the growing volume of uncultivated land. A handbook on teaching social issues to adolescents, and an analytical overview titled "Pedagogy and Practice" are forthcoming outputs from the Integrated Learning Programme.
[Publications by individual members are listed under the members' names.]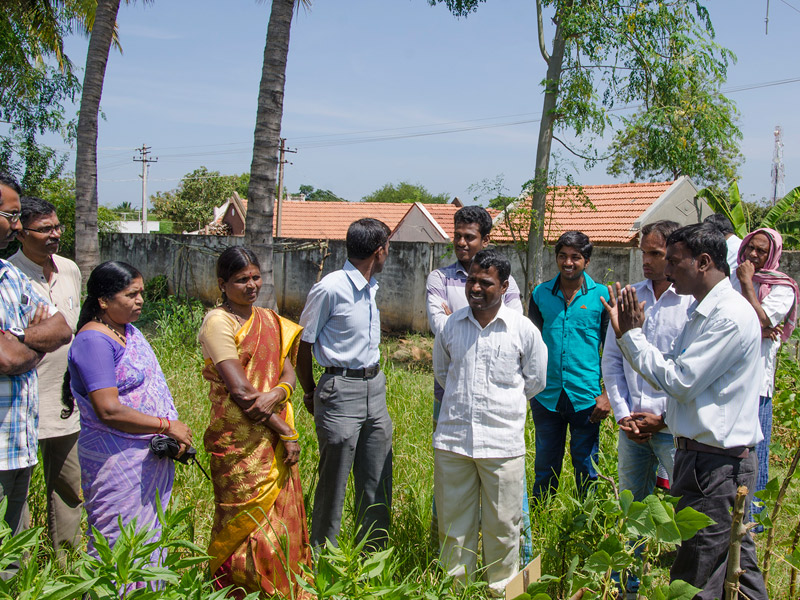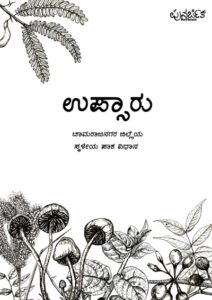 UPPASARU is our compilation of local recipes (collected by the ILP learners and core team members) and consists of recipes using local edibles. The book was designed by Abhisheka K and is meant to promote local cuisine as a way to also sustain local food cultures and ensure food sovereignty.
Group Photo: June 18th, 2017 after the open-house on land restoration at Angarike Maala.
From 2011 to 2017, PUNARCHITH has conducted training and short courses for the following institutions: Association for Persons with Disabilities, Bangalore; Terre de Homme, Davanagere; Spoorthi, Mukhanpalya high school; Govt. Degree College, Mobility India, Chamarajanagar.
In addition to these activities, team members have participated in and contributed to discussions and fora related to education, agriculture, drought conditions, democracy, new economic ideas, conservation etc. PUNARCHITH is also an active supporter of and participant in the activities of the Network for Rural and Agrarian Studies (ruralagrarianstudies.org).