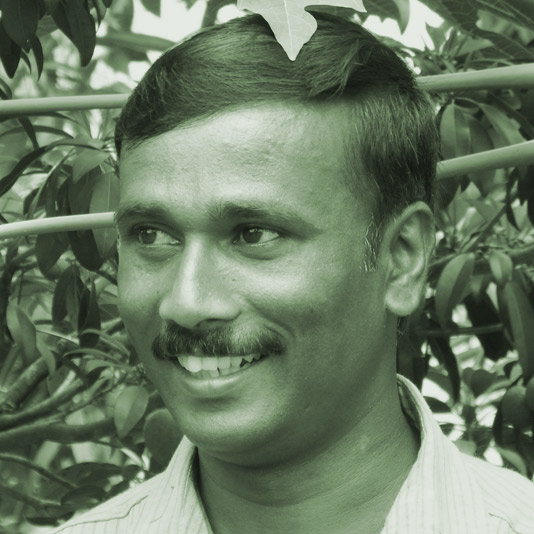 P. Veerabhadra Naika
CORE Team
P. Veerabhadranaika has a post-graduate degree in gender studies and a doctorate in sociology from Mysore University. He has worked on elementary education, rights-based development, and in organising youth. He has conducted indepth studies on ashramshalas in Chamarajanagar district and has engaged in advocacy work related to improving education among tribals/adivasis. His areas of interest are critical development, rural sociology, and educational studies.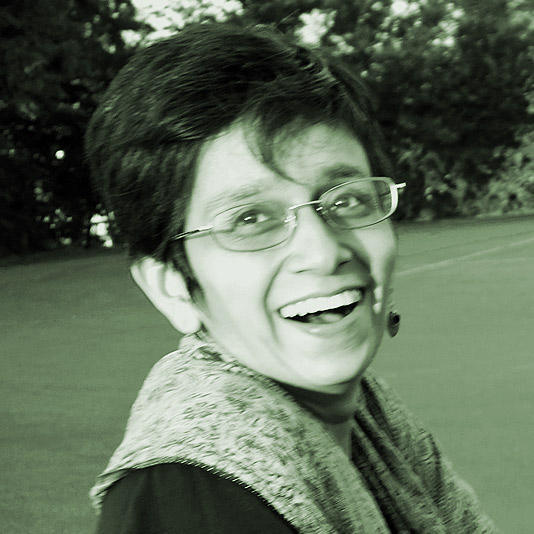 Sunita Rao
CORE Team
Sunita has worked in Delhi, Pune, Andaman & Nicobar Islands, and Lakshadweep on a range of environmental issues. She has been living and working on a forest farm near Sirsi since 2002. Sunita is the founder trustee of Vanastree (
www.vanastree.org
)– a women farmers' seed saving collective based in Sirsi, and the key lead behind the successful 'Malnad Mela' that were held in Bengaluru and Sirsi.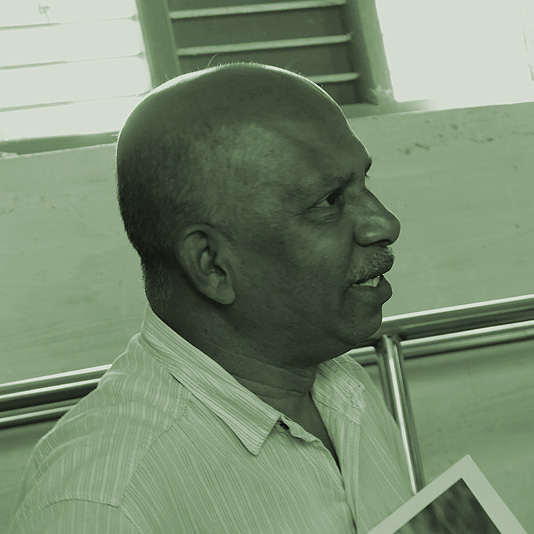 P.Srinivas ('Soil Vasu')
CORE Team
P. Srinivas alias Vasu or 'Soil Vasu' is the founder of SOIL,  a trust for caring for, protecting and rebuilding soil health. He has worked in various parts of Karnataka with a focus on promoting sustainable agriculture. He is especially concerned about the state of soils in India and has developed several teaching and demonstration modules related to issues around soil. An expert teacher with pedagogies that draw on humour, songs, poetry and in-depth knowledge of local and scientific practices, Vasu is a well-known resource person for issues related to soil/land, crops, organic manure, and seed conservation.
At PUNARCHITH he teaches the module on sustainable agriculture and has helped set up demonstration plots for youth learners.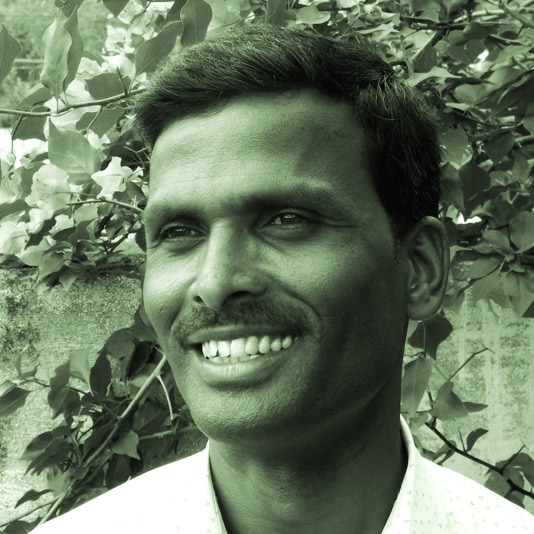 H. Muthuraju
CORE Team
H.MUTHURAJU has a Master's in Biology from Kuvempu University, Shivamogga. He has earlier worked as a head master in a private school and as a member of the BAIF team, Yelandur. His areas of interest are sustainable agriculture, horticulture, and land restoration. He is also a keen computer and camera enthusiast.
At PUNARCHITH he anchors work at the Angarike Maala land and its restoration. He also takes sessions on agriculture during the ILP course.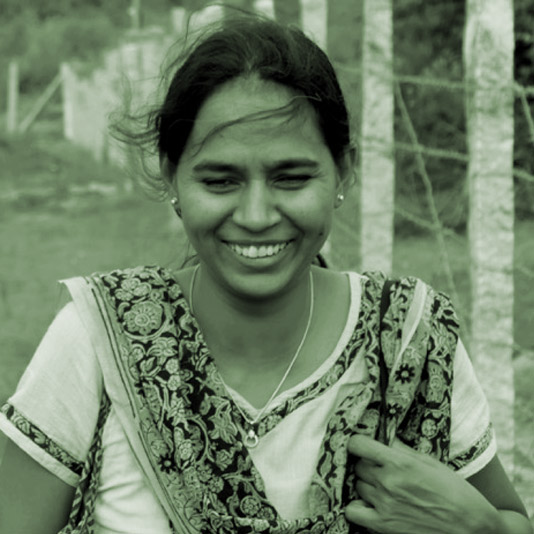 Suma Hanumantaiah
CORE Team
H. Suma has training in finance and has worked with Reuters and then at Ernst and Young (Bengaluru) for twelve years. Her deep interest in ecological issues and social concerns led her to quit her job and she currently divides her time between VANASTREE and PUNARCHITH.
At PUNARCHITH, she is in charge of accounts and also takes the sessions on accounts for the 'Integrated Learning Programme'. Her pedagogies for accounts include enabling youth to choose options, make decisions, and critically assess their expenditure patterns. A keen naturalist, she also enjoys working on the land and home garden.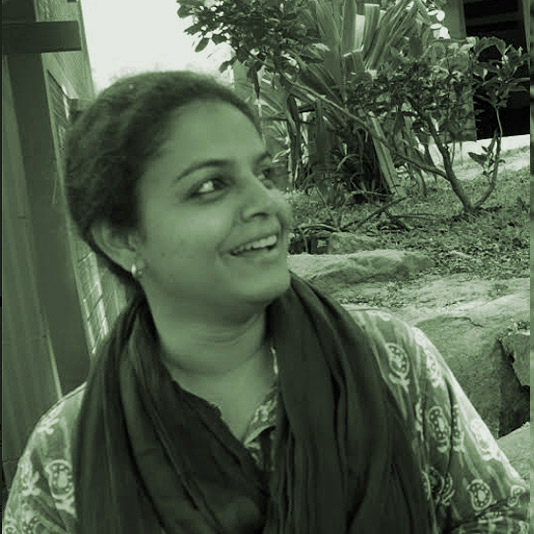 Samira Agnihotri
CORE Team
At Punarchith, Samira has led discussions and sessions on ecology and understanding forest-land relationships. In addition, she conducts walk tours which emphasise listening and understanding forest life. She sees her association with PUNARCHITH as an opportunity to share her learnings about the BR Hills and at the same time she recognises that she has learnt much from the rural youth learners themselves.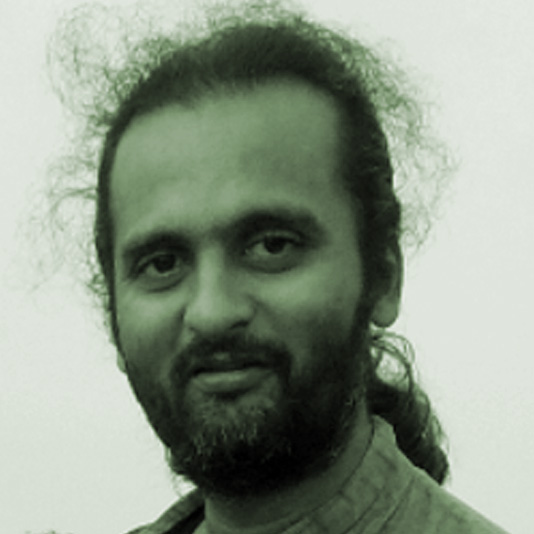 Dwijendranath Guru
CORE Team
Dwijendranath Guru is an independent technology developer, technical consultant and sustainable food systems activist. Dwiji works on improving methods and machines used for cultivating, storing, processing and consuming millets. He has a doctorate in Mechanical Engineering from the University of Minnesota (USA).
Dwiji's writings and presentations can be found at
http://themillet.org
,
http://millets.wordpress.com/author/dnguru
. He also blogs at
http://dwiddly.wordpress.com
and actively engages with people through workshops, demonstrations, talks, and discussions on social media such as LinkedIn, Facebook, etc.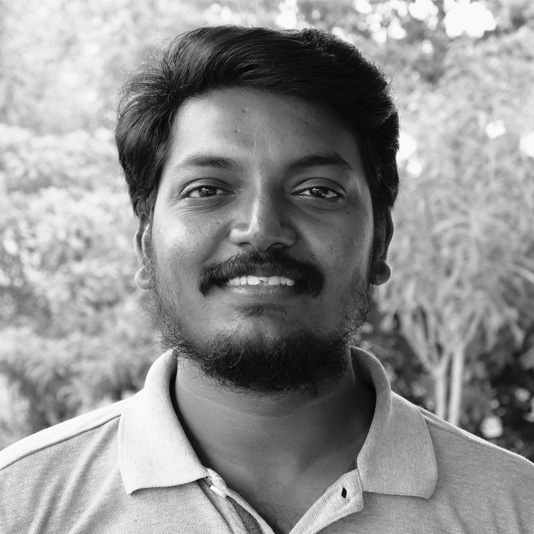 Vinay K. Kumar
Core Team
A polyglot and a nomad cyclist, Vinay K Kumar is from Telangana, and has completed his bachelor's degree in Civil Engineering from NITK Suratkal.  After graduation his interest in the state of ecology and society led him to look for alternatives in learning and living. In doing so he cycled around in Tamilnadu and Kerala, photo documenting rural life and traditional practices. At PUNARCHITH, he will be engaged in land restoration at Angarike Maala, the seed bank, and the climate emergency out-reach work. In the long run he looks forward to participating in restoring the health of our information commons.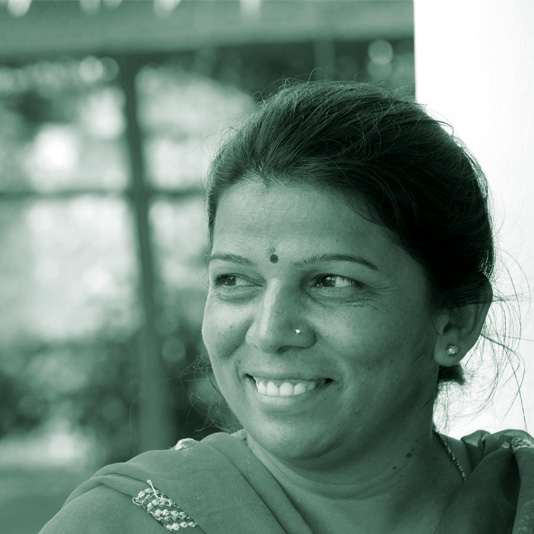 Sundramma
Team member
Sundramma has recently joined the Punarchith team and will be in-charge of the outreach and community activities. She has a B.A degree and around twelve years of experience working in Mahila Samakya. A keen observer and gentle persuader, she enjoys motivating women and children and conducting workshops.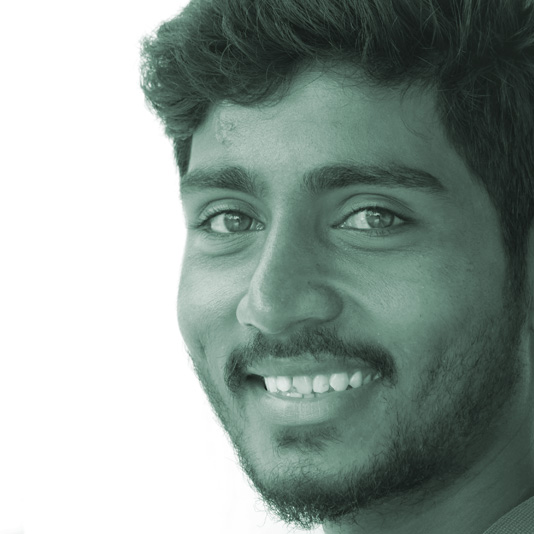 Mahendra N
Team member
Mahendra has completed his Pre-University course in arts but his heart lies in activities related to ecology and agriculture. An alumnus of the ILP programme, he has joined Punarchith as an intern and trainee. He enjoys working on the land and is a keen photographer.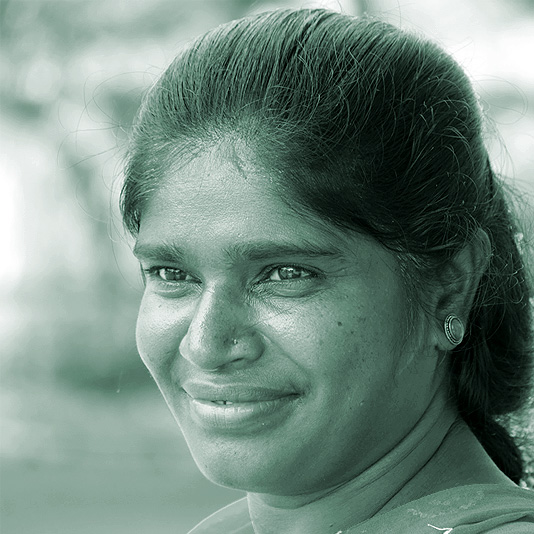 Shaila
Team member
Shaila takes care of Punarchith's learning centre and its maintenance. She also doubles up as a stand-by cook and is now learning to make snacks and food items as part of Honneru production team.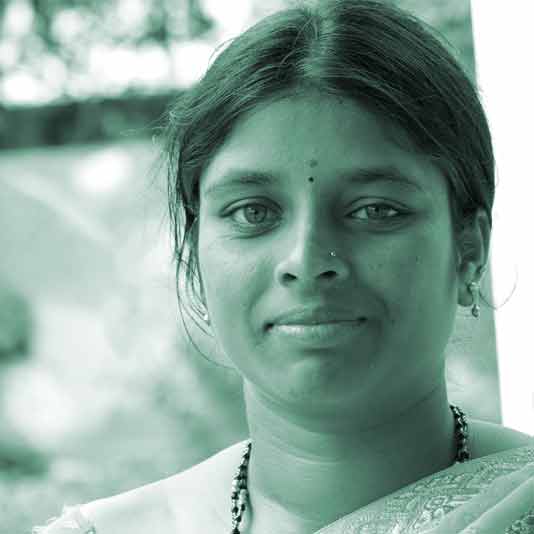 Manuja Priya
Team member
Manuja Priya is an alumnus of the ILP course. With B.A. and B.Ed degrees she is a keen participant in all our programmes and currently anchors the children's programme and the HONNERU: Rural Collective and its activities. A mother of two, she commutes from the village of Siddhaiyanapura to Nagavalli.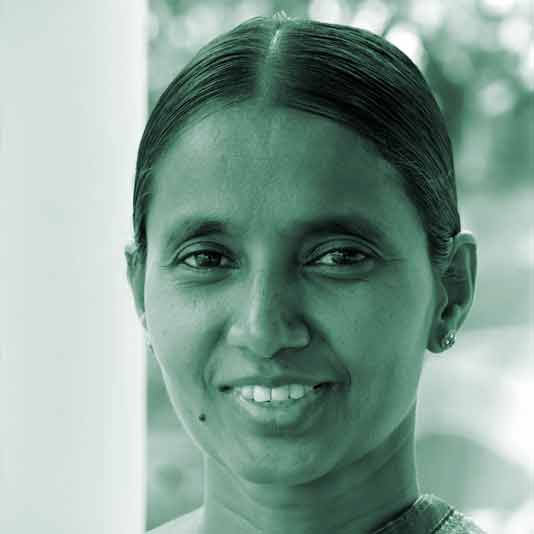 B. Vasantha Kumari
Team member
Vasantha is a resident of Nagavalli and a mother of two children who are studying to be professionals. A hard-worker, she supports PUNARCHITH by running the kitchen and is also an active member of Honneru: The Rural Collective.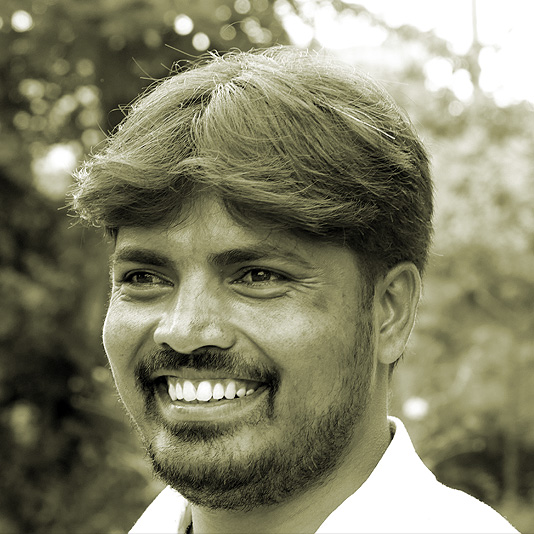 Chandrakantha B.R
Team member
Chandrakantha B.R is a multi-faceted person who combines an interest in agriculture, music, and computers. He will be coordinating the marketing aspects of HONNERU: the rural producers' collective and also providing music and performance arts support to the team.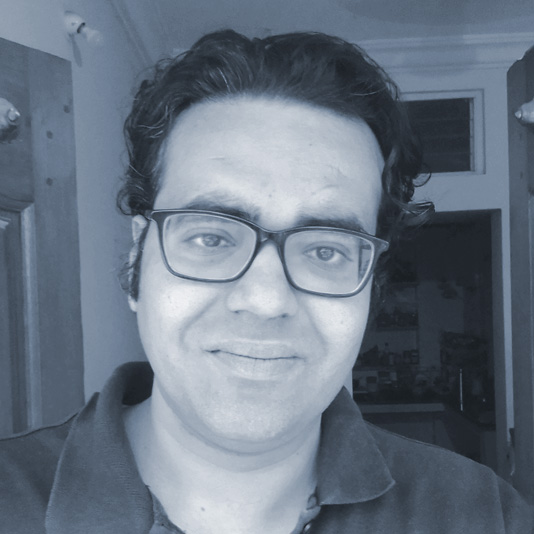 Siddharth Joshi
Team member
Holds a bachelor's degree in mechanical engineering ( IIT Mumbai) and was a fellow at the Indian Institute of Management, Bengaluru. His interests are in contemporary political economy and social change for justice. He works closely with several human rights groups and anchors the climate change data collection and processing for Punarchith.