JANUARY 26th 2021:
FARMERS' REPUBLIC DAY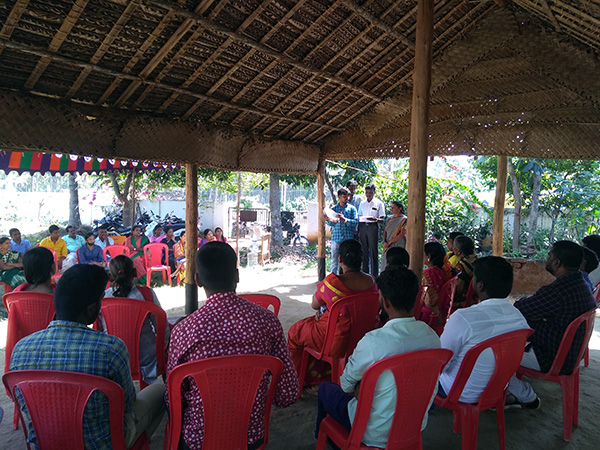 As part of our support to the on-going farmers' movements in Delhi and Karnataka, we decided to celebrate this year's Republic Day as a "Farmers' Republic Day". About 52 farmers and 8 recently elected panchayat members from Nagavall and a few surrounding villages attended the 2 hour program. PUNARCHITH team members highlighted the conditions and challenges that farmers faced and then elaborated on the Farm Bills and their implications. The open discussion was lively and raised several issues and concerns.
JANUARY 23 and 24th 2021:
NATURE LEARNING SESSIONS FOR CHILDREN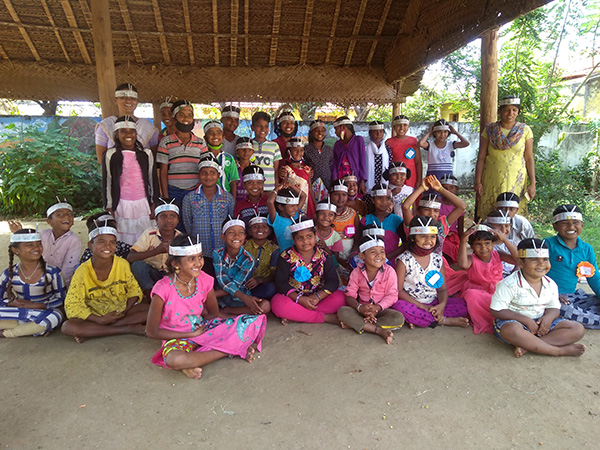 Based on the 'Nature Learning Classes' designed and developed by Nature Conservation Foundation, Ms. Lakshmi Guruprasad developed a workshop to train four local resource persons to engage with children on issues related to understanding nature. Based on this training, a two-days program was held at our resource centre. Forty-two children participated in the sessions and enjoyed the activities and orientation of the program.